18 March 2016
16.00 – 21.00
Organiser: Hub Cymru Africa
Location: Cardiff
​See bottom of page for location details.
​We are pleased to welcome the Kenyan High Commissioner, His Excellence Lazarus Amayo and the Tanzania Deputy High Commissioner, Mr Msafiri Marwa to meet Wales Africa activists and members of the diaspora community.
The event will provide a platform to share and exchange knowledge, information and experiences in International Development
Welsh-based development organisations will have stalls to exhibit their work.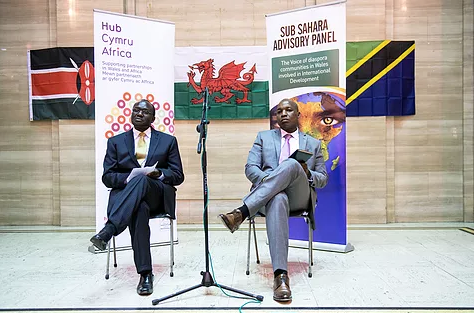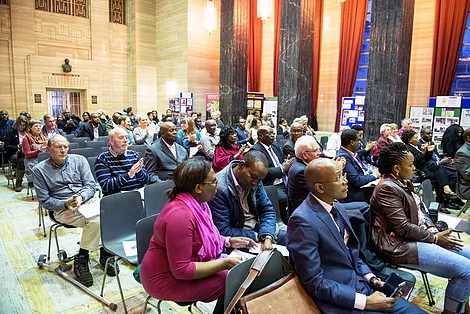 Highlights from the event.
​SPEAKERS:
Tanzania and Kenya High Commissioners

Diaspora Representatives

Welsh based NGOs such as Brecon-Molo Link, Hazina, Bigger Heart Zanzibar, Tools for Self-Reliance and Valley and Vale.
Food and refreshments will be provided
Please register here: https://www.eventbrite.co.uk/e/east-africa-through-the-lens-perspectives-from-kenya-and-tanzania-gorllewin-affrica-trwyr-lens-tickets-21769791031
​
Address:
Temple of Peace,
Cathays Park
Cardiff
CF10 3AP
———————————————————————————————————————-
Materials from the Presentation can be found here
Mariella Scott – Sazani Associates Peter Masubo – University of Cardiff Prof John Kinuthia – USW
George Karani – Cardiff Met University Jennifer Twelvetrees & Edna Wachira – Women 4 Resources
Hightlights and pictures from the 2 day visit can be found here