If you missed out on this years' Summit at the Liberty Stadium in Swansea, or wanted another look, here's an outline of the day.
Keynote speakers included the Minister for Skills and Science, Julie James, who provided an overview of the 10 years of the Wales for Africa programme, Cat Jones Head of Hub Cymru Africa on 10 years of partnerships, Nassra Juma Mohamed, the Zanzibar Women's Football Team Head Coach who discussed women's empowerment through sport and Peter Di Campo who introduced his Everyday Africa project – a current take of what the continent looks like through images and how this is challenging perceptions. More information can be found at http://www.hubcymru.org/hub/eventresources.html
SSAP hosted a women and girls workshop tiled, 'reaching women and girls' with Selina Moyo chairing the seesion.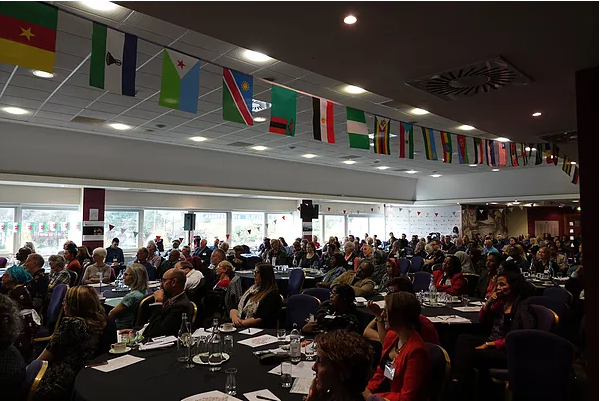 Objectives:
To look at how the Wales Africa programme has supported Welsh links in the past on issues related to women and girls

Look at areas that the sector can improve on in relation to women and girls issues.

Explore new methods of engaging and tackling women and girls issues.

Increase knowledge and understanding of women and girls issues in Africa
Speakers:
Fowsia Ali – Chief Executive of Hayaat Women Assosiation

Nassra Mohamed – Head coach of 'Twiga Stars', the Tanzania national women's football team.

Jennifer Twelvetrees – Chair and founder Women4Resources

Rahma Abdilahi – Project Officer for Sub-Sahara Advisory Panel (SSAP)

Nahid Gabralla – Human rights activist and Director of the SEEMA, Centre for Training and Protection of Women .
There were group discussions looking at
Advocating for Women and Girls in Africa

The role of Men in reaching Women and Girls

How to reach women and girls from hard to reach areas

What can WfA do in the next 10 years to promote gender equality?